Commercial/Industrial Technical Standards Committee

Basic Charter: Provide a standard for the use of low voltage (under 1500V) dc and hybrid ac/dc electricity in and around commercial and industrial buildings creating nanogrids interconnecting and otherwise servicing all the major sub-sections of the building, including the Occupied Space, Production Equipment, Outdoors and Building Services. This standard shall include consideration of the power, interconnect infrastructure, devices and controls required.
Meeting Schedule: First Tuesday of each month @ 2:00 PM ET
Chairs: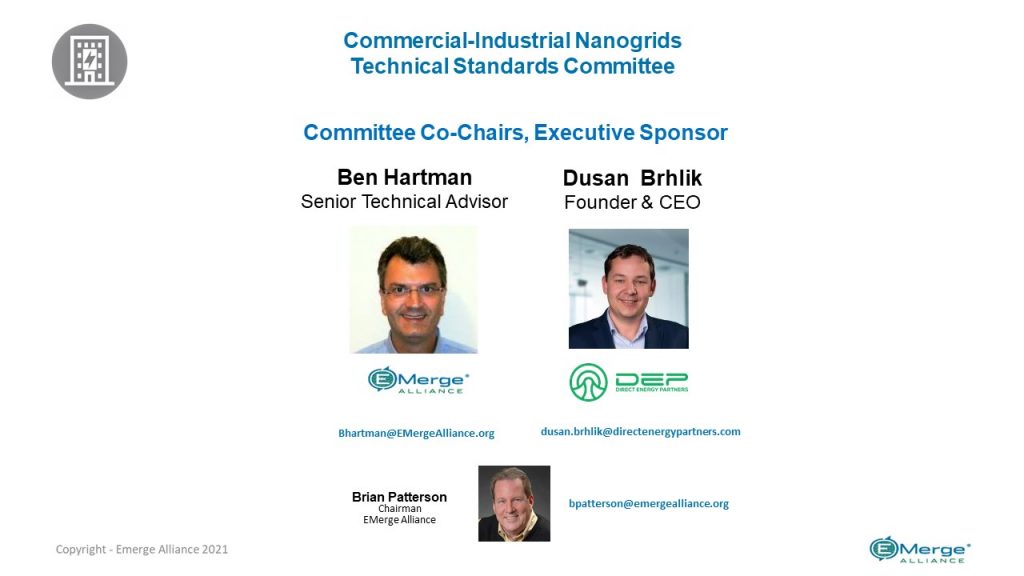 Current Activities: The committee is in the process of redefining its charter to include both commercial and industrial use cases.
Released Standards: EMerge Alliance® Occupied Space Standard Version 2.0